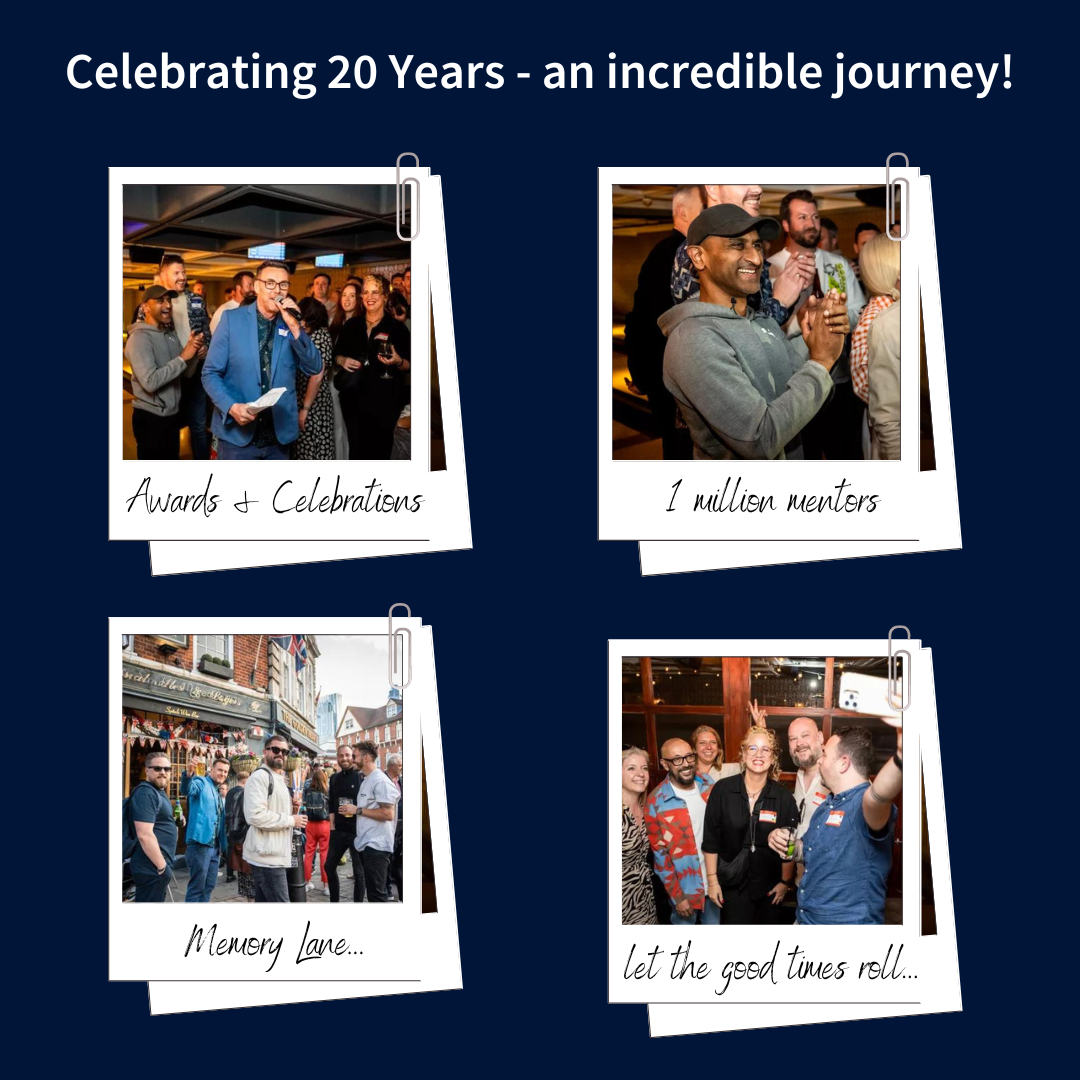 A trip down Memory Lane…
On Thursday 25th May 2023, Jim took a trip down memory lane (or rather, Brick Lane), to celebrate an epic 20 year entrepreneurial journey. 
Gathering together friends & colleagues old and new, the celebrations began at The Golden Heart Pub – opposite his first office space.
Moving on to All Star Lanes; Brick Lane, over 80 people came together to mark this milestone. 
During the event, we were delighted to welcome Zahid Howladar and the One Million Mentors Programme; a unique community-based mentoring system with one simple aim: to transform our society by connecting one million young people with one million opportunities.
Over 50 people at the event stepped forwards to become a mentor for the programme – which is fantastic news. 
Such a great evening with so many people. Thank you to everyone who came, drank, bowled and had fun…
We can't wait for the next event!