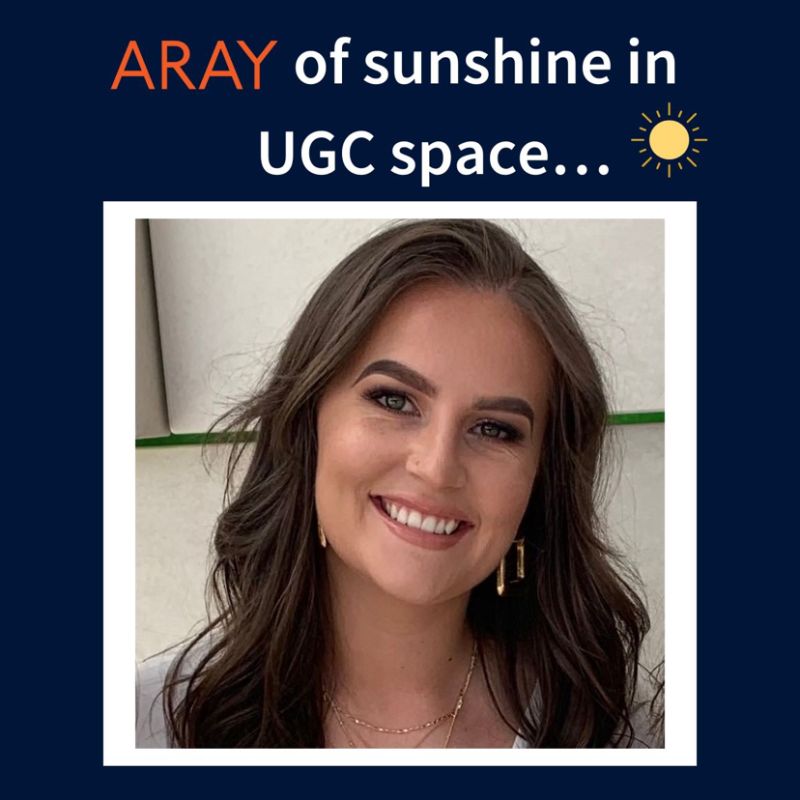 FRIDAY INVESTMENT NEWS!
Meet Lydia Thomas ex DTC brand owner – she discovered she was brilliant at making UGC go organically viral, maxing clicks and eCom conversions.
So brilliant in fact – that other brands kept employing her ! And so Aray is now A BLUE14 funded new platform helping other health, beauty, wellness brands max their authentic UGC.
We're really proud to have Lydia in our NEW Green Seed investment program – and would welcome enquiries from other super driven, female founders in digital marketing. 2023, turn your entrepreneurial itch in to reality